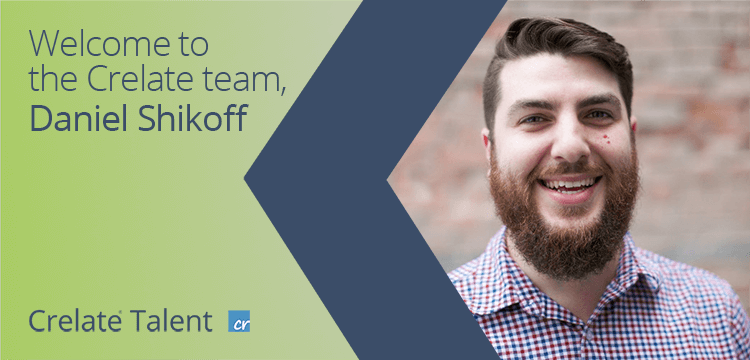 Daniel Shikoff joins Crelate as a Junior Software Developer.
We're excited to welcome Daniel Shikoff to the Crelate development team, who will be based in our west coast office. Daniel comes with experience in many different industries across the country including retail, hospitality, and energy sectors.
Daniel grew up in Wisconsin where he attended university before he was accepted into a Walt Disney scholarship program in Florida. After his time in Florida, Daniel took an opportunity to work for a solar energy start-up company in California. Several years later, Daniel found himself in Seattle's technology hub and attended boot camps to learn CVS fundamentals, coding and web development.
At Crelate, Daniel will be responsible for data and custom ATS migrations for new customers. Find more about Crelate's data migration process here.
In his spare time, Daniel enjoys outdoor activities like camping and hiking, and loves his weekly D&D night with good friends.
We look forward to all the great work that Daniel will accomplish at Crelate! Welcome to the team, Daniel!
Filed under: Crelate Updates