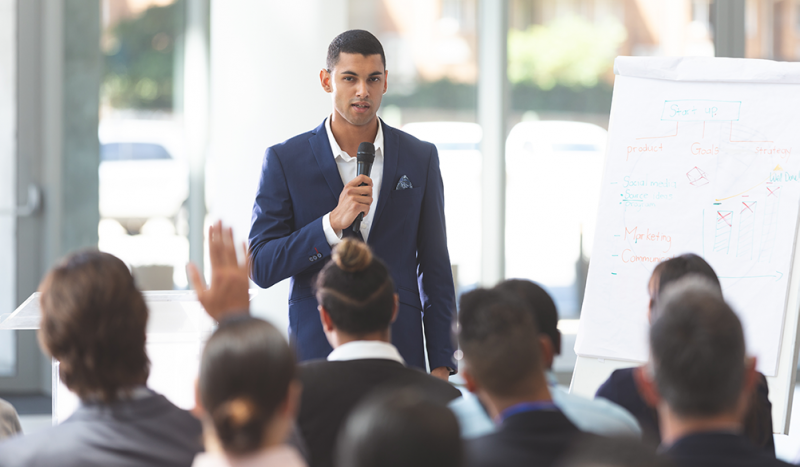 Earlier this month, the Crelate team attended the 2019 TechServe Alliance conference. The annual event is focused on the IT and Engineering staffing and recruiting industries. The event featured over 20 interactive workshops dedicated to the technical recruiting space. The Crelate booth was busy with staffing and recruiting professionals looking to learn more about a Crelate's flexible recruiting software.
Below we share our takeaways from a couple workshops that the Crelate team attended.
Take Your Sourcing Skills to the Next Level
by Irina Shamaeva, Partner, Brain Gain Recruiting
In Irina's workshop, she shared some creative sourcing strategies that can be applied when struggling to source talent for a job search.
Sourcing checklist:
Sample ideal profile
Synonymous titles
Relevant conferences
Relevant professional associations
Preferred schools
Language for technical recruiters can be challenging if you're new to the space. The team at Relocateme made it easy with a glossary for technical recruiters.
Irina shared a creative way to source professionals that have specific technical requirements. On websites like Indeed, searching for terms such as "nosql OR java" (or any Boolean search for that matter) allows sourcers to find companies that are using specific technology they're looking for. Then you can move your search to LinkedIn and reach out to employees at those companies to see if they're up for new job opportunities.
Diversify in a Tight Tech Market
by Alison Daley, MBA Founder & CEO of Recruiting Innovation
Alison Daley shared the difference between culture fit and culture add. Sometimes people hire for culture fit, which can result in monotonous hiring practices. If someone adds to your culture, it means you're adding diversity in the way people are thinking, reasoning, and working.
She shared that companies in top quartile for racial and ethnic diversity performed 35% above the industry median. And companies in the top quartile for gender diversity performed 15% above the industry median.
Alison also highlights that diversifying means recruiters are considering neurodiversity along with education, age, gender, ethnicity and so on. By getting to know a team you're recruiting a candidate to join, it helps you discover where you can diversify when hiring new employees. Adding new thinking and decision-making can make the team stronger.
To wrap up her presentations, Alison shared a quote by Arianna Huffington that stated, "Recruiters are in an incredible position to create the cultures that accelerate change."
In Conclusion
It was a successful and informative conference for the Crelate team. We're looking forward to joining the TechServe conference next year!
Filed under: Crelate Updates