Affordable ATS Data Migrations From Legacy Recruiting Software
Talent App     MaxHire     WinSearch     StaffASAP     Fleetware     BondATS
Are you ready to upgrade your ATS, but need to migrate your recruiting data? At Crelate, we take a consultative approach to your ATS migration by understanding your data requirements to deliver the best results.
Contact our team using the form and an ATS migration professional will follow up with you shortly.

Fast and flexible Recruiting Agency Software built for you and delivered with personalized

service and support

.
See how Crelate can enhance your recruiting business.
Crelate is committed to customer privacy. Crelate uses the information you provide us to contact you about relevant content, products, and services. You may unsubscribe at any time. For more information, check out our Privacy Policy.
The Crelate team has several thousand data migrations under our collective belts and we have pre-built migration approaches ready for over 40 competing recruiting and CRM products. Whether you need to import a pile of resumes or a bunch of Excel spreadsheets or you have 20 years of recruiting data stored in a custom database – no migration job is too complex for us to handle.
| | | |
| --- | --- | --- |
| ACT! | Exelare | PCRecruiter |
| Avionte | FileMaker | Quickbase |
| BrightMove | Fleetware | Resumate |
| Big Biller | HireDesk | RTracker |
| Bullhorn | iCIMS | Salesforce |
| CATS | JobScience | SendOuts |
| cBiz | Luceo | WinSearch |
| Centerbase | MaxHire | Workable |
| Cluen | Dynamics CRM | ZoHo Recruit |
| Compass | MPloy | ZStaff |
| Deskflow | PcHunter | Many more… |
Why Crelate? Customers benefit from:
Speed: Crelate is the fastest ATS according to reviews
Flexibility: to customize, import and export your data
Innovation: with new developments regularly
Connection: with popular job boards and sourcing tools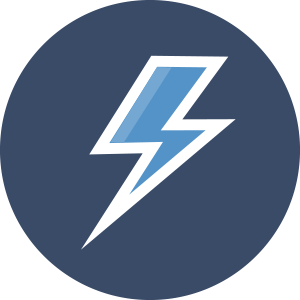 CAN I IMPORT DATA FROM MY CURRENT ATS?
We have a lot of experience migrating data into Crelate from PcHunter, StaffASAP, Talent App, WinSearch, etc. (full list here) and even Excel spreadsheets. Our professionals work alongside you to make sure all of your recruiting data is migrated to Crelate's cloud-based ATS. Find more about Crelate migrations here.
HOW LONG DO MIGRATIONS TAKE?
On average, our migrations take 4 weeks, but can be instant, depending on your data requirements.
CAN I MIGRATE MY DATA?
Absolutely! The Crelate team has performed hundreds of migrations from home grown systems and every major ATS vendors. Standard data migration rates are based on migrating from a major applicant tracking system, please consult your Crelate account representative for exact pricing. Our migrations include mapping of key data, a test run migration for your verification and a final migration into production. Migration prices are fixed-rate and there is no "per record" charge. We pride ourselves on our consultative migrations. For an additional charge, our data migration team can do custom data cleanup of a variety of types.
To help get you started, check our our Recruiters Guide to ATS Data Migrations.
Join over 1,200 staffing and recruiting agencies that are making more job placements with Crelate.